Retailers spend countless hours and dollars on store visits.
Do you know what your ROI is? Most retailers say "no".
Most retailers have a position of Regional Manager and/or District Manager somewhere on their organizational chart or matrix or whatever they wish to use to indicate lines of authority and accountability.
Depending on the size of the retailer, there might also be Area Managers or Senior Store Managers who travel around to check on stores. 
There are as many possibilities as there are for any organization…for any structure in any industry.


The question of whether or not the retailer gets a return on the investment is rarely seriously considered.

Of course, accountants will look at expense reports and proclaim too much money is being spent.

That's their job, more or less. But that doesn't even scratch the surface of this subject. 

Whose job is it to demand a return on investment of time and money spent on store visits?

We could clearly point out whose job it should be but it's kind of a gray area, isn't it?

Here's the big question: How do you calculate the ROI on a store visit?

Most store visits are not fully thought out, well planned, and well executed business 'meetings'.  No…they're not. 

I know you want to believe they are…but they're not.






Of course, they could be…and they certainly should be.  You don't hold business meetings just 'because', right?

Right now, DMs and RMs and the like are visiting stores and doing what comes naturally.

Everything they do during the visit is done according to their style and ability.

And there's nothing wrong with that.

Presumably good people have been hired or promoted into those jobs and they are going about their business as they see fit.

They may have some checklists and reports to complete.

They may have visual presentations to check, or inventory to spot count or performance reviews to look at.

They will do what is expected and they will probably do it very well. That is not the point.

The point is that anytime a substantial amount of money and time are invested in a business process or event the company has an obligation to figure out if the investment is sound.

Will there be a satisfactory ROI?

When you think of the cost of air and ground travel, vehicle leasing, vehicle maintenance, insurance, overnight accommodation, rising gas prices, meals, floor coverage, etc. it really adds up!

When you add the salary and benefit cost of the visiting person you end up with a substantial amount.  






There is a 7 Stage Process for planning, organizing and executing a high ROI Store Visit.

You've got to stop wasting time on store visits that are not serious, don't advance the business, don't develop managers, etc.

Except for (possibly) a tiny and fleeting motivational bump,

Mickey Mouse store visits are well…sad to say…almost useless.

Why, then, are there so many people visiting stores, restaurants and service outlets with no plan…with no process?

The Store Visit is a critical business function and must be taken seriously.

We're not suggesting that visiting management personnel aren't serious.

Only that without a predetermined plan and focus that is properly executed at store level, things can and do go off track quickly.

It's human nature – people get distracted by the 'thing' or supposed 'crisis' of the moment.





The truth is… Although rarely referred to as such, the Mickey Mouse store visit is much more common than anyone would like to admit.

What makes that so, is lack of process.

Anyone who visits retail outlets…or has experience in that area, will know that visits often just 'go with the flow'.

Completely. And they know how easily it happens; not something that's planned.

Without laser focus, these visits can be like runaway trains.

'Going with the flow' makes it next to impossible to ensure that issues are addressed, people are developed, and targets are achieved.

Even the most competent RM or DM should be able to rely on some type of road map when it comes to staying on top of the incredible amount of detail involved in the operation of a well run and profitable store.

We can certainly agree that some store visits should include lots of rah! rah! motivation and 'going with the flow' just to get the feel of what's going on…to get to know how the staff are doing…to lift people up.






That's one of the jobs of a RM or DM that no one should deny.

Even still, though, certain things must be planned for and accomplished.

Certain parts of the visit can be free flowing – but not all.

Let's look at some of the things that need to be done as part of a comprehensive, well executed one day store visit by a retail business owner or their designate – the DM or RM:

Training Needs Analysis
Schedule Productivity
CheckInventory (Spot) Count
Succession Planning Exercise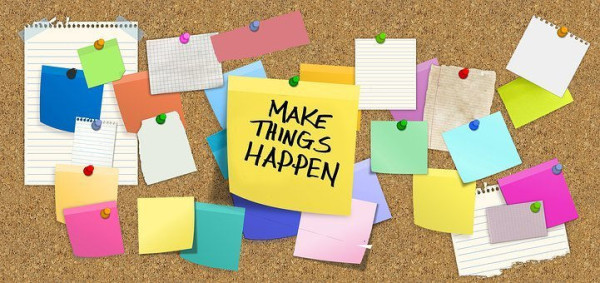 Store Maintenance and Renovation Requirements Analysis
P & L Review
Merchandise Review
Safety Inspection and Facilities Review
Loss Prevention Audit
Staff Performance Review
Management Development Session
Mall Management Updates
Marketing and Signage Package Review
Online Business Review (if applicable)
Obstacle Removal
Action Planning

Managing by the 'seat of the pants' is never desirable.

Even seasoned RMs and DMs will forget the odd thing now and again.

Even they will not show up ready for game day on every…single…visit.

And let's not forget that not everyone who is 'seasoned' is totally focused. But, that's what's needed.

'Max ROI Store Visit YourTime Study Course' Digital Version – Files will be sent to Your Email Inbox

Only $147




Remember we're talking about a critical business function…not an afterthought about those stores out there interacting with our customers, selling our products and services and generally making or breaking our brand every single day.

This 7 Stage Process is particularly important when doing formal, full day visits.

But, although the topics, details, specifics, preparations, time allotments and action plans may vary depending on the particular type of visit …

The 7 Stage Store Visit process should be followed for every… single… visit.






In this course, we present a focused approach to the Store Visit process that is productive and rewarding for everyone.

When there is a relentless focus on sales and profitability, customer service, people development, succession planning, vendor reviews, aged inventory, sign packages, product and presentation, safety and loss prevention, and so many other things…important things… then everyone feels a sense of accomplishment and they're ready to confidently and happily move forward with action plan items.

You may be doing ok, but if you're not following this method for Store Visits, then you aren't profiting as much as you could be.

Guaranteed. This is no joke…no gimmick.

Store Visits that give you the best return on your investment are the only way to go.

The method is easy to replicate, store after store…time after time.

A full day's work can produce results far and beyond the day!!

Remember, The Store Visit is a critical business function and should be regarded as such.

Properly executed store visits following this method are going to give you positive results.

They are going to advance the business. That's worth some extra time and effort, isn't it?

This affordable program is jam-packed with everything needed to get the MAXIMUM ROI on every store visit and ensure that all store visits produce a positive result …because time is money!

Every single store visit should be expected to yield quantifiable results; to move the business forward to some degree, otherwise it is strictly a social visit.

Here are just a few of the topics we address in this course:

Various types of store visits and expectations for each type
How to get all the important stuff covered in one day
Scheduling store visits
Who is making the schedule, anyway?
Preparation for a visit – we provide the only checklist you'll need
How to conduct a highly productive visit
The SVR (Store Visit Report) to facilitate development of the Action Plan
How to get a higher ROI on your time during each type of store visit
What works and what doesn't; what to do and what not to do during a visit
What the visit really means to the Store Manager and staff
The resulting – all important action plan – the roadmap for going forward  

MAX ROI Store Visits will be the only kind you'll ever have when you start using this 7 Step Process…or Technique, Method, Approach, Mode, Plan of Action Whatever you want to call it…it works.

Once you start doing this, you'll never get mediocre results again.

Drive Productivity to new heights in your retail organization. 

In this course, we demonstrate how properly executed Store Visits will produce positive and quantifiable results every time. Every…single…time!

That's not to mention the importance of the huge motivational opportunity presented by a store visit that is properly done.

You may wonder how all these things can be covered in a one-day store visit!! In fact, many retailers cannot do it.

They do not know how to do it and, therefore, they fail to get the results – the quantifiable positive results – that they want and need.

Well, there is a simple method and we can help you figure it out. That's where this course comes in.

We explain it all so you can expect BIG OUTCOMES.

When you've mastered the skill of a properly executed store visit and when you have seen the results, you will never look back.

You will want to apply the techniques to almost any oversight challenge you ever come up against.

Order Your Copy Now!

'Max ROI Store Visit YourTime Study Course' Digital Version – Files will be sent to Your Email Inbox

Only $147